I visited my Aunt in Massachusetts last Sunday and went through some of my grandmother's things with her. We came across a box filled with old pictures of my grandmother, her wedding, her sons through the years, and many of my cousins. Some of the pictures she had were quite incredible with the oldest photos dating back into the late 40s. The older photos were tiny...maybe 2" x 2" on much different paper and of course in black and white. My grandmother was very beautiful when she was younger and I have to say that I resemble her quite a bit. I also got to see what my grandfather looked like. He died in 1960 when my father was really young. My dad is a spitting image of his father only with darker hair...it was incredible to see the resemblance.
While going through her stash, I came across these photos of my parents at 3 of their proms. My mother hand-sewed all of her prom dresses. She looked so young and beautiful...I have a picture from when I was 16 and I look JUST like her. My parents were high school sweethearts and because my mother was younger they attended 3 proms together. Here are two of them. The 3rd one is a bit bleached out from being displayed in the light. I think I'm going to take it to a photo store or even CVS and see about having it restored to give to my parents who just celebrated their 35th Wedding Anniversary on June 15th. I believe these shots would be from the early 70s. My parents got married when my mother was 19 and just graduated from high school.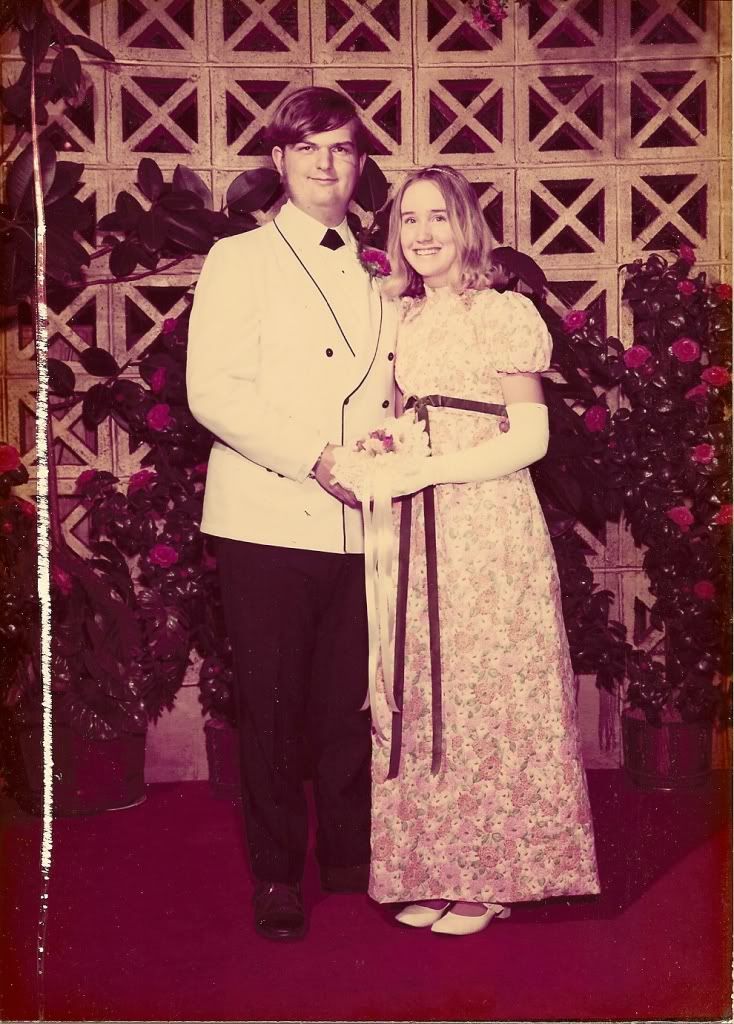 Also in the box were some baby pictures of my older brother and I! I don't have many baby shots being the younger sibling, so they are like liquid gold to find. My brother and I are only 15 months apart in age (I was an OOPS!) and are best friends today. May were we two cuties...I hope A.R. and I make such beautiful children. LOL
Me- 9 months old and Pete- 1 year old (Dec. 1981)
Pete- 2 yrs, Me- 21 months (Nov. 1981): I love my grin & tiny hands!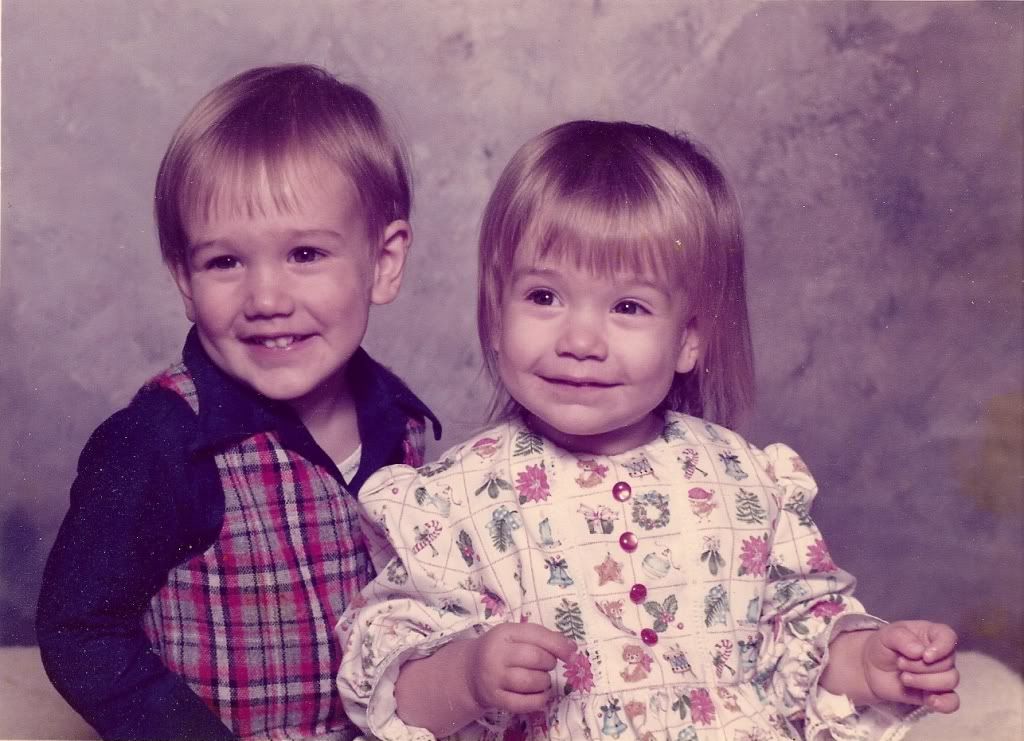 Enjoy!
H