I found this recipe on the blog,
A Year of Slow Cooking,
and thought I'd try it out. It was super easy and quick to prepare (great for a work day meal) and came out tastey. I don't like a lot of spice and was not disappointed with this recipe. It is even A.R. approved. I must say that I've bought a couple other flavors of the Philadelphia cooking cream to try out.
Ingredients:
2 pounds chicken breast pieces (I used frozen- no need to thaw first)
1 (14.5-ounce) can fire roasted tomatoes (you can use garlic-seasoned, or plain)
1 (10-ounce) container PHILADELPHIA Cooking Creme--- Santa Fe flavor
taco shells or corn tortillas
Optional- 1 cup frozen corn, 1 can black or pinto beans- drained
optional toppings:
sour cream
avocado slices


tomato
shredded cheese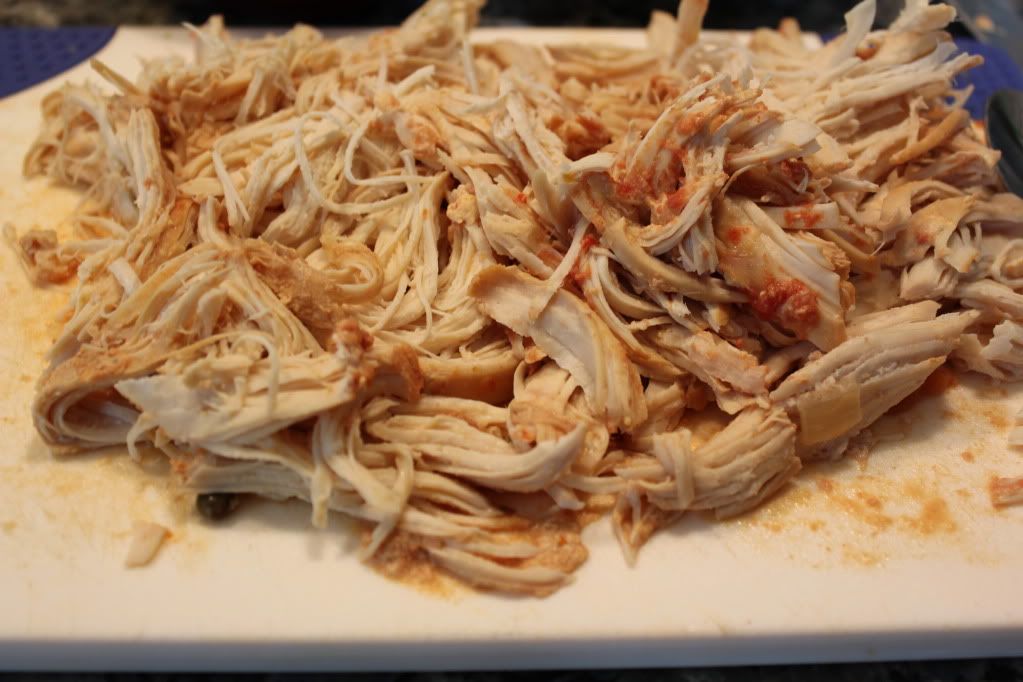 Directions:
Use a 4-quart slow cooker (if adding the optional add-ins, a 6-quart might be a better fit).
Put the chicken into your cooker. Add the entire can of tomatoes. Scrape out all the Cooking Creme.
Cover and cook on low for 6-8 hours, or until chicken shreds easily with a fork. Stir well and serve in taco shells or corn tortillas with your favorite toppings.