Um?! Who doesn't love a delicious potato salad in the summer time? This recipe is both delicious and also a healthier version of a picnic time favorite. Thank you to Gina on Skinnytaste.com for this recipe.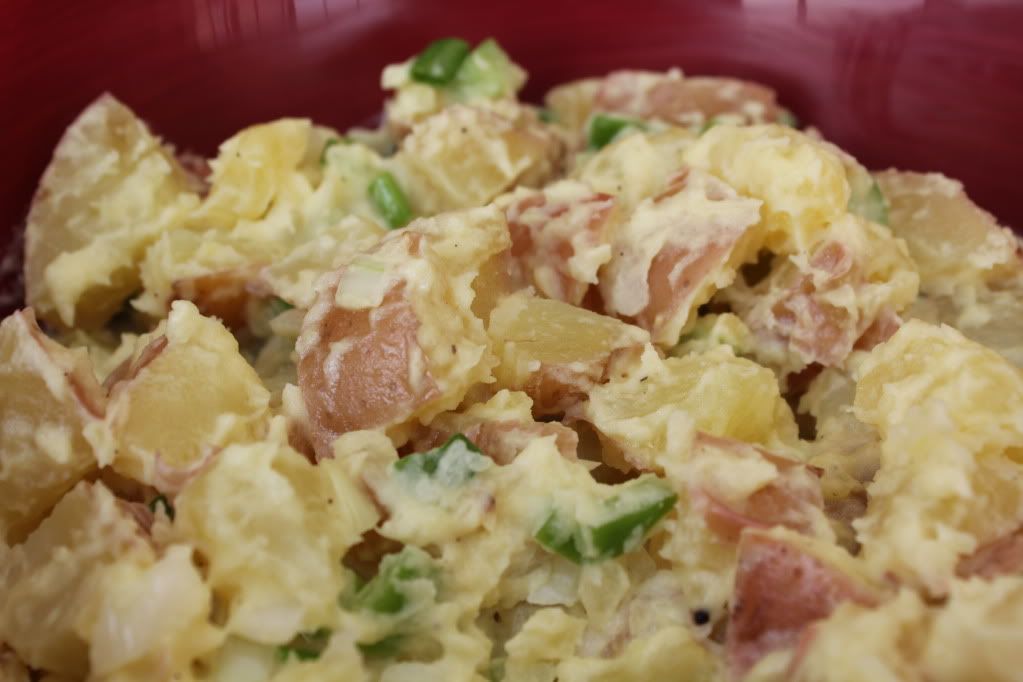 Ingredients:
4 cups baby red potatoes, cut in small pieces
1/2 cup green bell pepper, finely diced
1/4 cup red onion, finely diced
3 scallions, diced
1 tsp dijon mustard
1 tbsp extra virgin olive oil
1 tbsp red wine vinegar
1 tbsp reduced fat mayonnaise
salt and pepper
Directions:
1.
Boil
potatoes in salted water until soft, approx 10 minutes.
Drain
and let cool.
2. While the potatoes are boiling,
combine
red onion, green pepper, mustard, olive oil, vinegar and mayonnaise and
season
with salt and pepper.
Mix
well and let the flavors marinade while the potatoes cook.
3. Once the potatoes are done and cool,
mix
into the bowl and
add
scallions and additional salt and pepper to taste.
Serve
room temperature or refrigerate until ready to serve