My grandmother and I have made a tradition of going to this little old diner in Attleboro, MA after we spend a day at the beach or for mini-celebrations after a game of Yahtzee when I go to visit her. I remember going there as a little girl and hoping she'd let me get a nice bowl of tapioca pudding or ice cream for dessert. Well, it turns out our little diner, Morin's, is going to be show cased as a hot spot on the Food Network's show
Diners, Drive-Ins, and Dives
hosted by Guy Fieri. How freakin' cool is that?!
As we dined there on Saturday after a beautiful day at the beach she was telling me how they had to close for 3 hours one morning to do the taping with Guy and how people were waiting outside at 4am to get a peak at him and the tv crew. I guess one of the foods highlighted in the upcoming episode is their delicious French Meat Pie. Click
here
for the article in the Attleboro Sun Chronicle. The show is set to air sometime in August so check it out!
Guy lef this momento on the wall at Morin's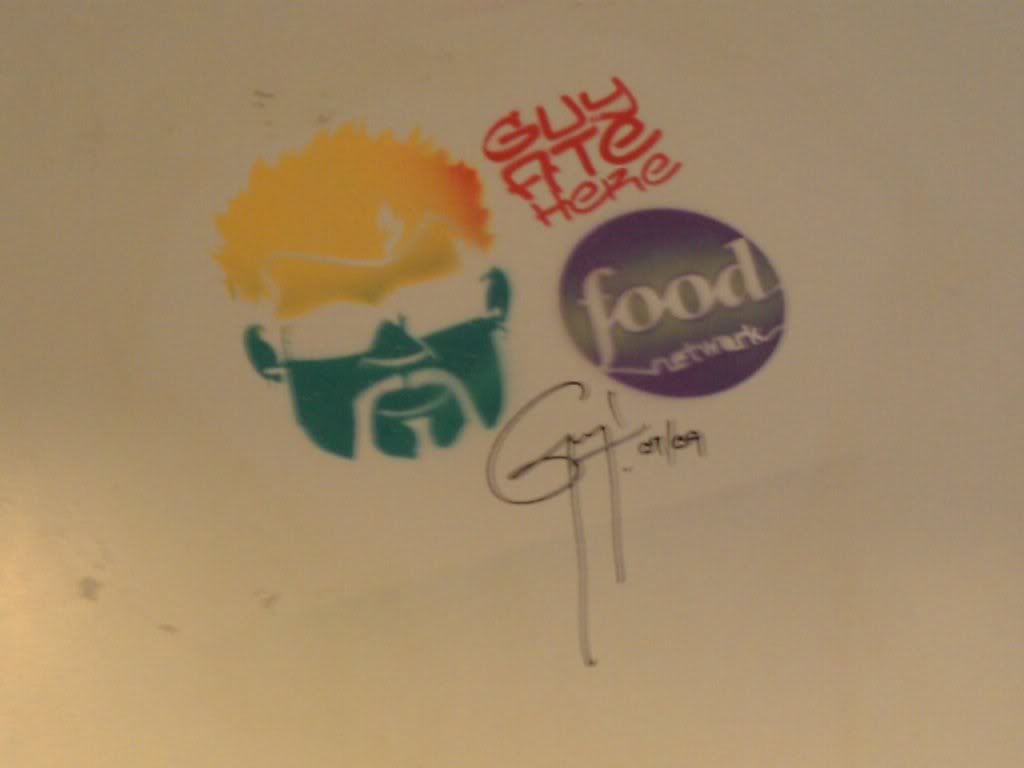 H